A well-executed welcome message is the easiest way to turn first-timers into loyal, repeat visitors. In TalkBox, you can set up a welcome email or SMS that sends the day after a customer has visited you, joins your guest WiFi, or signs up to your loyalty program for the first time.
Why welcome?
Customers expect to receive something from a business after signing up and providing their contact information. A welcome message establishes your relationship and allows you to engage with your most recent customers.
What to include?
1. Say thanks and introduce your business
Let customers know you appreciate their business, tell your story and promote membership benefits.
2. Invite them back and offer a reward
Asking for a second visit is the easiest way to get one. Include a voucher or offer with limited validity to create a sense of urgency to return.
3. Ask for feedback with NPS
New customers are more likely to give you feedback than your regulars. Gain insights into your business operations and catch negative reviews before they hit your social platforms. Learn more about NPS.
See Examples of a welcome message below.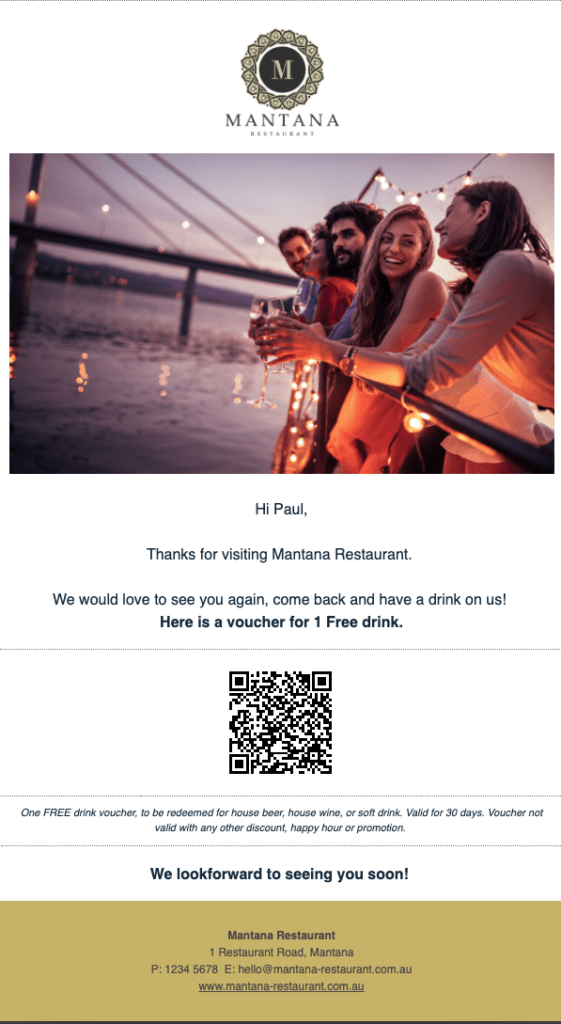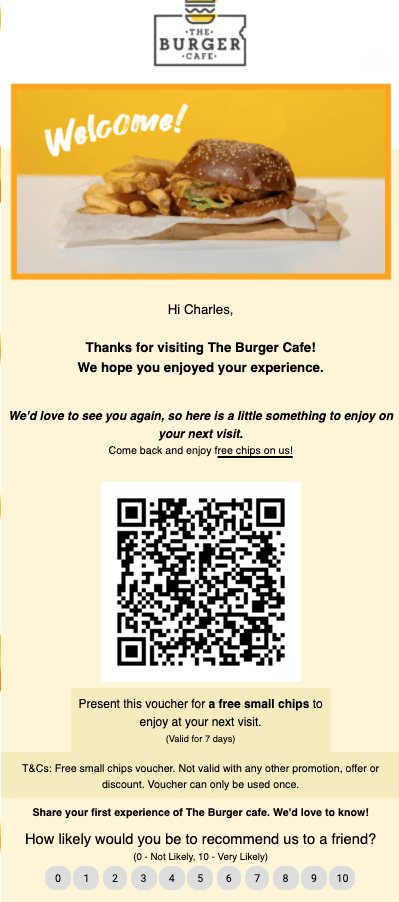 To see how TalkBox drives more visits, more often, automatically
Thanks for reading.
Please share on socials or
email to someone who'd find this useful