TalkBox automated communications work to keep your customers engaged and coming back so that you can focus on running your business.
You can set up a range of communications in TalkBox that will help to secure future foot traffic and revenue for your business such as:
Welcome messages – Sent 1 day after a customer has visited you for the first time
Lost customer message – Sent to recover customers who have been absent for a period of time
Happy Birthday message – Wish customers a happy birthday and invite them to celebrate with you
Function reminder – Set up a recurring automation that regularly reminds customers about your even spaces or catering
Revisit message – Target customers who haven't been back since their first visit

There are so many ways you can connect with your customers automatically with TalkBox. Here are just three automated communication critical to business success.
1. Welcome message – A well-executed welcome message is the easiest way to turn first-timers into loyal, repeat visitors
Configured as a 'date triggered' automated communication
Sent 1 day after a new customer visits you
Include a time-sensitive offer to entice customers back

See an example below.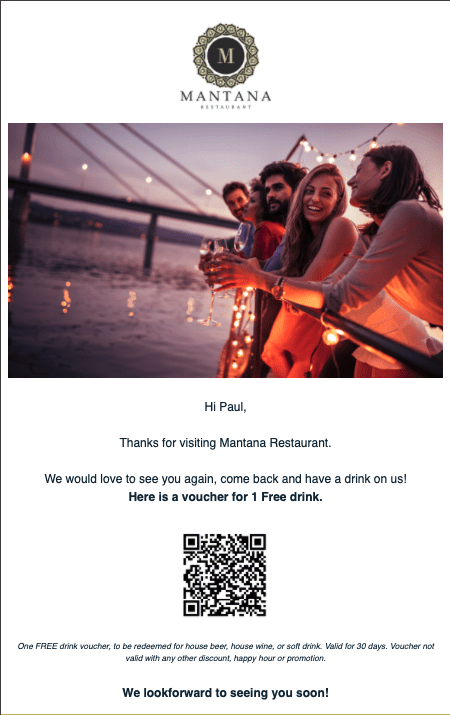 Learn how to set up a welcome message in just 4 steps.

2. Lost customer message – Customers are forgetful creatures, remind them about your business and invite them back, automatically

Connect with customers that haven't visited in a significant period of time
Set up your lost customer message now to secure foot traffic in the future
Include an irresistible offer such as a venue voucher or 2 for 1 main meal

See an example below.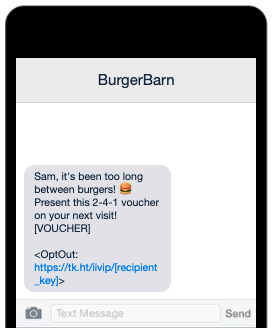 TIP: SMS can help your business engage with customers who may not respond to other forms of marketing.
Read how one NSW hotel recovered 600 lost customers with an SMS campaign.
3. Birthday message – Show customers you care and help them celebrate
Configure your birthday message to send before the contacts 'Date of birth'
No one dines alone on their birthday, so include an offer to encourage customers to bring a friend, such as 2-4-1
Include links that direct to your function facilities or group booking information on your website to drive lucrative celebration bookings

See an example below.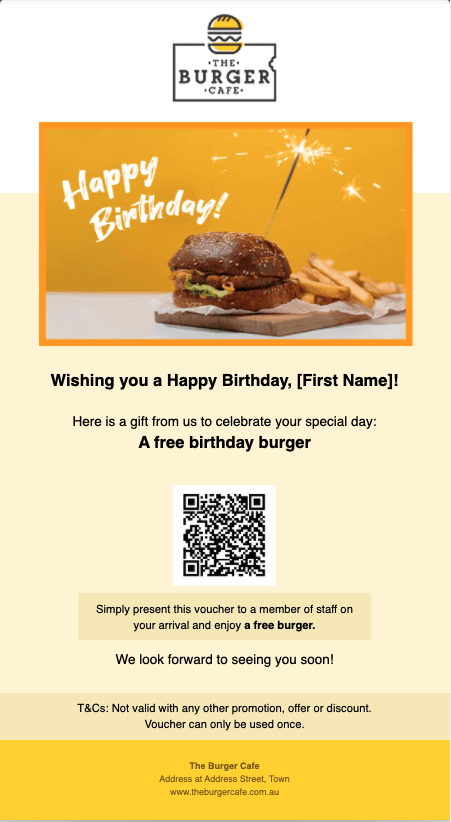 To see how TalkBox drives more visits, more often, automatically
Thanks for reading.
Please share on socials or
email to someone who'd find this useful