If your business has multiple sites, you can now see valuable information about your customer's visitation behaviour in TalkBox.
TalkBox accounts that enable location fields will see:
Last location visited – see the last location your contact has visited
Locations visited – See every one of your locations that the contact has ever visited
Location fields provide valuable information about your customer's visitation behaviour. You can use these fields in filters, merge fields, and even when filtering reports.
Here's how to use the location fields in just a few ways:
Drive traffic to a particular store
Send a communication to customers who have already visited that store and include an irresistible offer. Use the filters in TalkBox to select contacts who have only visited that store.
2. Ask for feedback for a particular store
Feedback can be a great way to understand customer sentiment after a change of management or a new store opening.
Create your communication and insert the NPS feedback survey. Include the store location in the body of the email as a merge field. See an example email below.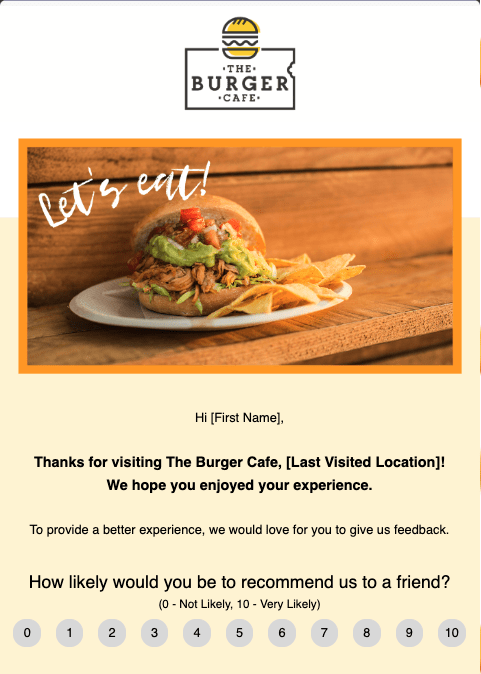 Once you have run the feedback campaign, you can view the NPS report.
Want to see location data about your customers? Talk to us.