2021 marks 21 years of Impact Data helping businesses get more visits, more often.
Founded by four friends Lachlan Opray, Matt Fitzgerald, Kurt Opray and Brett Hogarth;  Impact Data is one of Australia's quiet success stories.  Initially providing innovative digital marketing products to Victorian pubs, Impact Data now boasts clients of all sizes around Australia, Europe, the UK, Norway, and Asia.
Technology-shift constructed a new relationship between businesses and consumers as we became aware of the obvious benefits of sharing data and personal information. Impact Data's innovative and agile product development helped businesses understand and leverage their newfound assets in the form of customer, transactional and loyalty data.
Before smartphones and the mass adoption of social media, consumers rarely heard directly from businesses. TextMe was the initial solution offered by Impact Data. A bulk SMS tool that gave hospitality venues an affordable and easy way to invite patrons back. TextMe helped businesses build a contact list for the first time and gave them a tool to talk to those customers, directly.
In the early days, data acquisition was laborious and slow. TextMe representatives would patrol a venue inviting customers to sign up, writing down their contact information by hand. Marketing campaigns offered incentives for customers to visit on particular days. Those who returned as a result of the TextMe campaign would redeem an offer which acted as a metric to prove ROI. Early adopters were delighted by the results. TextMe gave businesses an affordable, direct and measurable way for businesses to communicate and engage with their customers.
Technology and the expanding digital appetite of consumers unveiled new opportunities for Impact Data. Additional communication channels such as email were added, and data became the foundation for 21st-century business. In 2002 TextMe was rebranded to Impact Data and the core product offering expanded to providing a direct high-value marketing solution to multiple industries.
By the mid-2000s Impact Data achieved technical advances that helped businesses see and begin to understand their loyalty, POS and transaction data. Using sales and behavioural data, insights to target customers was a relatively new concept. This innovative approach captured the attention of the likes of  KFC, Mt Buller and Nike. A suite of features was added to Impact Data's offering and the company experienced accelerated growth that got the company featured in the 2006 BRW top 100 upstart awards.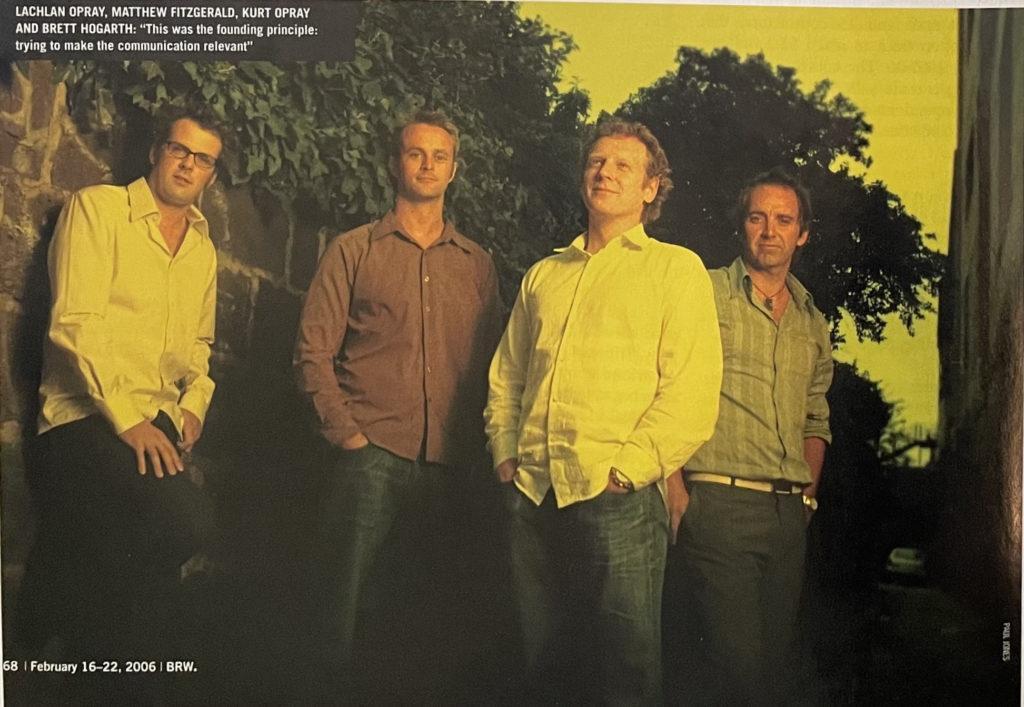 The wave of new technology that underpinned Impact Data's accelerated success in Australia created opportunities in other markets too. In 2008 Impact Data entered the United Kingdom with a small, ambitious team ready to help businesses use technology to succeed. But as a new and foreign business, persistence was the key to educating the market about the power of data marketing and obtaining proof that the solution achieves results. David Bird, who remains with the business to this day as our UK Director of Sales, was hired to get things moving.
Impact Data was being recognised as an essential tool for businesses as our positioning shifted to 'Hands-free' marketing coincided with the realisation that- hospitality operators are extremely time poor, and something needed to be done to remedy that.  Automations became core to our solution as TalkBox's clever series of automated communications can perform up to 90% of a businesses marketing. 
Today Impact Data looks a little different; helping businesses use technology to connect with their customers and succeed has always been the objective.
'The core of what we do hasn't changed, we get businesses more visits, more often. Just how we do it today is much more sophisticated.' CEO Lachlan Opray
Helping clients capture, harness and understand their data empowers users to leverage insight that drives more and smarter revenue.
As a successful company in a fast-moving, highly competitive industry, Impact Data has stood tall in the face of many challenges. The founders organically funded and guided the company to prosper through difficult times. While Impact Data is decades away from the startup phase, they have retained their nimble and innovative product development philosophy.
Two decades on, Impact Data's reputation is built on long-lasting relationships that provide an affordable service that simply works. "Our genuine desire is to see clients and the people they support succeed," Lachlan says. Impact Data has cultivated these values from day one, an approach that has led to supportive relationships with industry partners, clients and internally with our staff.
Simply put, the solution is designed to help businesses succeed with the core application being ahead of our client's needs.