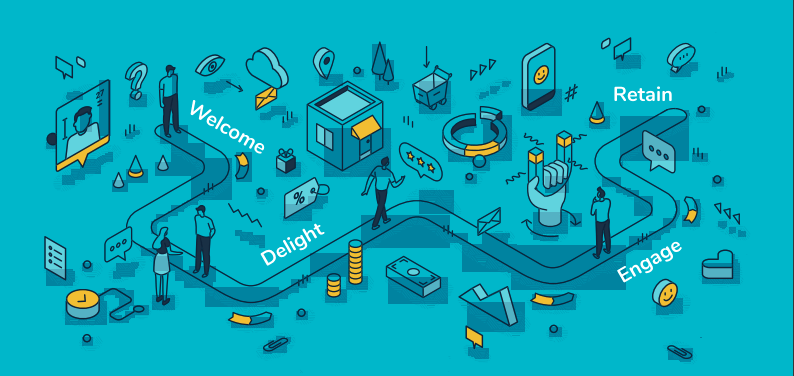 Did you know on average 80% of customers don't return to a business, even if they have joined a database?

Whether your business has a customer database or a full-blown loyalty program, the key is to define your customer engagement strategy and execute it well for every customer.
There are four parts to a successful customer journey:
Welcome and onboard
Surprise and delight
Engage
Retain

Each of these stages is relevant to the individual behaviour of customers. The timing in which you react to those behaviours can be the difference between an engaged, inactive or even confused customer.
Our guide is designed to help you plan for the different stages and ensure that you can engage your customers across their life cycle with your business.
Talk to us today about you can engage with your customer automatically with TalkBox.