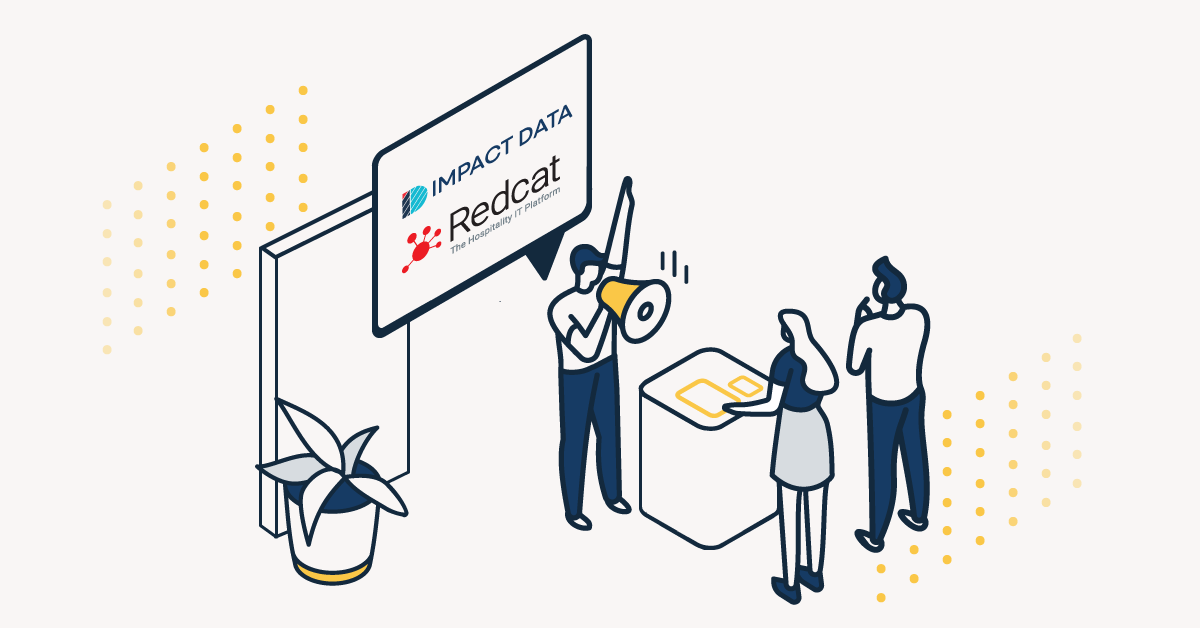 New dates announced! Visit us at Stand B24
Think a loyalty program is just for rewarding your best customers?
Visit us at Foodservice Australia, and we'll show you how to leverage your loyalty program to influence demand and really drive sales.
Redcat's sophisticated POS and loyalty combined with an Impact Data automated customer retention solution connects you with your customers to get more visits.
We collect your customer, transactional and visitation data from your Redcat POS and other systems in your business such as booking platforms and Guest WiFi. With all of your customer data in one application, you now have the best chance to influence behaviour, create demand and of course, increase visits & sales.
We analyse and transform your data, then automatically trigger messages based on a visit, absence of a visit or customer profile information.
Learn from the best as we demonstrate how one iconic QSR brand utilises the power of Redcat and Impact Data to drive their loyalty program. We'll take you on a customer journey so you can understand how our automated customer retention solution works to engage, retain and surprise & delight customers.
We understand where your customer is at on their journey with you. It's like having your own team of analysts working to drive your business.
Onboard and welcome new customers
Recover lost customers
Drive business on a slow day
Keep regulars engaged
….All automatically.
Don't have a loyalty program?
You might want to consider starting one. Adam Posner's 'For Love or Money' 2021 report found that 48 per cent of consumers tend to stay loyal to brands whose loyalty programs they are members of, and even more so for Gen Z (63 per cent).
Want to know more?
Visit us at Foodservice on stand B24 August 24 -26, at the Melbourne Convention and Exhibition centre. Register for your free ticket.
Can't make it to Foodservice?
Connect with our team to talk about customer retention today.